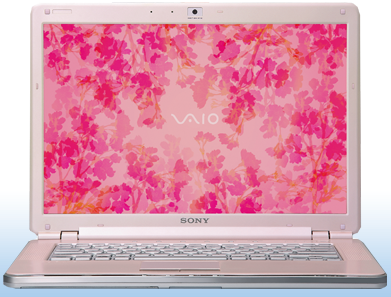 Ever since I bought my first Mac, I've shared my love and I'm not sure if it's me or those around me, but I've only been able to get a few people to switch, but the biggest failure hit me today. I've worked on getting my wife to use a Mac for almost four years now, and I just can't break her. I even try to strong arm her — yes, I feel guilty about it — but it didn't work either. I thought it was OS X — cause like many Windows users, no matter how much better something is, if it's different it's a barrier — so I even offered to install Windows XP on it. So today I gave up, and against my better judgement I helped her pick out a pink Sony Vaio. I know Jeremy, I know.
The reason is the funny part — although she loves pink gadgets, I'm sure I could've convinced her to send it off to Colorware. No, the problem was one that can't be fixed, and honestly I completely understand. The problem is there's no right click button on MacBooks. Yeah, she knows you can can control click, or tap with two fingers or rest two fingers while clicking, she doesn't care. She likes to click on the buttons and she there's no way to add it.
So how 'bout it Steve? You lost this one and you know it, why else would you've include the right click on the Mighty Mouse and all the MacBook shortcuts, so give in already and add the button? Like we all need a three inch click button or something.