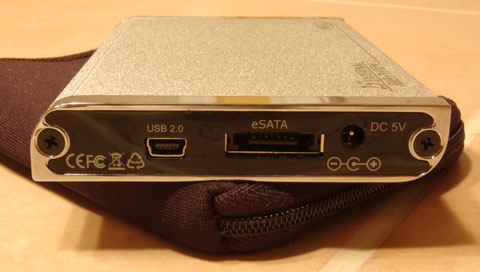 From the very beginning I intended to use my old MBP hard drive as a pocket drive and I finally got around to buying an external case. I really wanted one that was USB powered, but since the drive itself was SATA, I also wanted an eSATA port. This feature came in handy when I wanted to test out enabling the eSATA port on my Series3. The drive does require a lot of power via USB, and interestingly enough only works in the right hand side port on my MBP. This is actually ok, just as long as I don't have to use the dual USB cable that came with the enclosure.
I picked up an enclosure for $24 from Newegg and despite a few reviews stating the drive rattled, it looked like it hit the spot. It come with a few screws, so of course I used them, and what do you know, my drive isn't rattling. Anyways, I formated my drive with both a FAT32 and HFS+ partition so I could use it to sneaker-net files between windows computers if needed.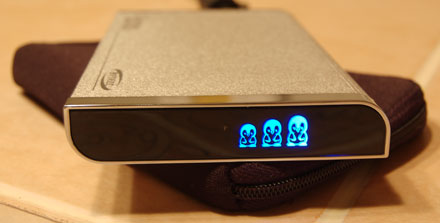 BTW, I took these pictures with my new Nikon D40, I am still learning how to use it so would appreciate any pointers.